CLOCKWORK ROSE TEA EMPORIUM
Even Time Stops For Tea
tea room update..
CLOCKWORK IS NOW A FRAGRANCE FREE ZONE!
Please help us keep everyone safe and breathing. We ask that our customers refrain from wearing perfumes, fragranced lotions or essential oils while visiting us.
We are currently booked until Mid September
Our phone has been ringing non stop, which has made it impossible to answer the phone. Please feel free to text us or email us at info@clockworkrosetea.com and we will answer as soon as we can.
reservation policy changes..
Our weekends are filling up fast, and people are often waiting months to see us on a weekend, so to be fair to those that have waited so long to get in, we are now updating our cancellation policy for weekend spots. We now require 7 days notice to change numbers on a reservation, or to cancel a reservation for a weekend date. (48 hours notice for Weekdays) This will allow us to fill in empty tables left open on the weekend due to last minute cancellations. Please see our cancelation policy at the bottom of the page for more information.
We are a very small family owned and operated Tea Room, We love our customers and we want everyone who comes to visit us to feel at home here! We are also the worlds first Steampunk Tea Room, We offer a Amazing Afternoon Tea Experience, with delicious foods and Amazing Tea, and we also tend toward the whimsical atmosphere.
We focus on preparing wonderful food, making expertly brewed tea and providing a great atmosphere for our customers, because of this, we only offer one thing on our menu, and that is our Amazing afternoon Tea experience.
This is available by reservation only.
a sample menu is below, all items created for our afternoon tea service are carefully chosen and crafted by the owner to create the ultimate tea experience,
the only thing our customer needs to do is; choose their tea, and we take care of everything else for them.
please see the reservation link FURTHER below to book a spot.
(although we only require 48-72 hour notice, please be aware that we tend to book out weeks to months in advance)
when you make a reservation you are placing a order for a certain number of afternoon Tea's to be prepared for you and your group based on the number of seats requested.
PLEASE SEE BOTTOM OF PAGE FOR RESERVATION AND CANCELLATION INFORMATION.
PLEASE contact us if YOU are TRAVELING FROM FAR AWAY BEFORE COMING TO SEE US IF YOU DONT HAVE A RESERVATION, as we are only open by reservation, so our hours follow our reservations for that day.
Our retail store is open to the public without a reservation anytime we are open and serving guests.
.
text us at
(503) 739-5120
email us at
info@clockworkrosetea.com
Location
12412 SW BROADWAY
BEAVERTON OR 97005
Hours
Monday - Closed
Tuesday - Closed
Wednesday- Closed
Thursday By Reservation only
Friday By Reservation only
Saturday - by reservation only
Sunday by reservation only
Afternoon Tea Served on the Hour by Reservation 11am -4pm
Afternoon Tea last 2 hours
WE ARE HONORED TO HAVE RECEIVED THE DINERS CHOICE AWARD ALMOST MONTHLY SINCE WE HAVE OPENED OUR DOORS IN 2016, THANK YOU TO OUR CUSTOMERS FOR YOUR AWESOME REVIEWS! AND FOR PLACING US ON THE TOP TEN LIST AS ONE OF THE BEST RESTAURANTS IN THE PORTLAND AREA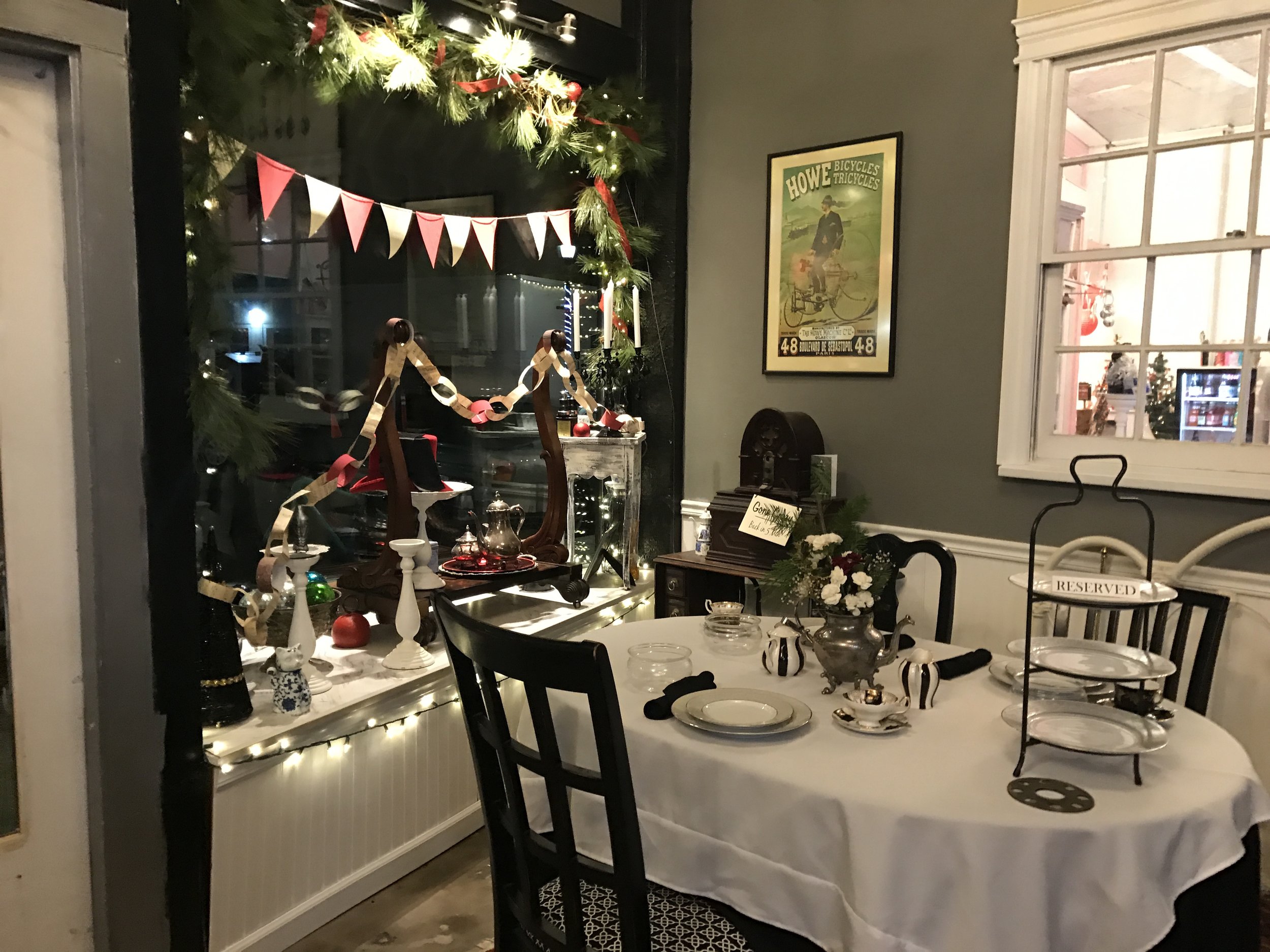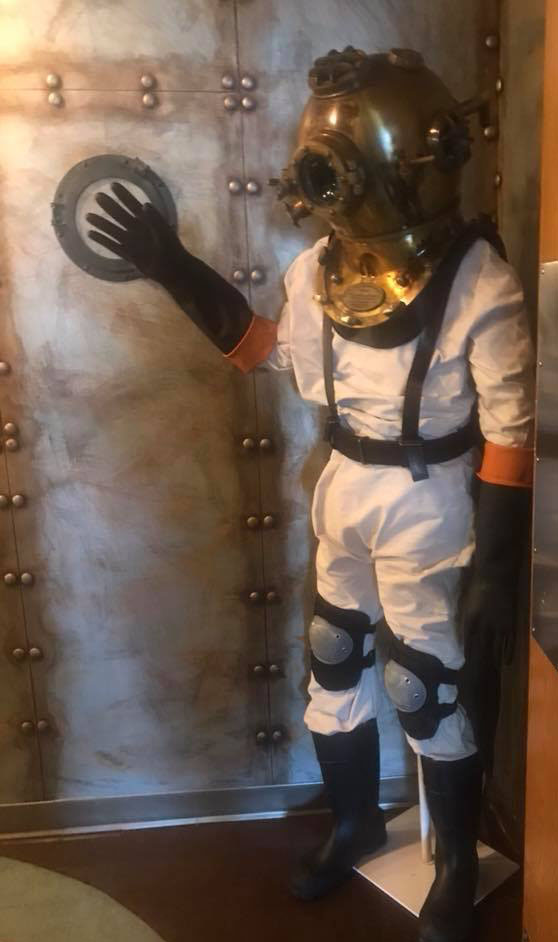 Reservations for afternoon Tea
We serve our Afternoon Tea Experience on the hour starting at 11am and ending at 4pm,
Each seating is given 2 hours to enjoy each others company and the food without feeling rushed.
Please be aware that Special events dates are not bookable via this link,
so if a day is unavailable. it is either booked or locked down for a special event.
Please specify special diet requirements when making a reservation.
We can accommodate the following diets: Vegan, Vegetarian, Pescatarian, Gluten Free, Dairy Free
If the below link gives you any problems please try going directly to Open Tables Website, and searching for Clockwork Rose Tea Emporium
HIGH TEA (AFTERNOON TEA) by Reservation 48 hour notice is required.-72 for special diets and weekends- 7 days for special events.
Special Dietary Needs are $4.00 - $6.00 extra
Tea for two.. or 3 or more. A elegant and eclectic tea room serving traditional Afternoon Tea
A Steampunk Tea Emporium has arrived in Downtown Beaverton, We are the First and Only Steampunk Tea Room in the World!.. We offer a Relaxing atmosphere, good music and wonderful tea, Our Afternoon Tea Experience is served on the hour, by reservation,
We do offer Vegan, Gluten Free, and Dairy Free options, please be aware that there will be a additional fee for specialty diets. When you make your reservation please note any dietary needs. We do what we can to accommodate special diets, but there are some things we just cant do, ie: no sugar, vegan and nut free combined. etc.
We can accommodate parties up to 30 at a time, . So please feel free to Reserve for Birthday parties, Bridal Showers, Baby Shower etc.
Our online system will only allow parties up to 8 to prevent overbooking, So please call to reserve parties of 8 or more.
Steampunk is a sub genre of science fiction or science fantasy that incorporates technology and aesthetic designs inspired by 19th-century industrial steam-powered machinery. Steampunk works are often set in an alternative history of the 19th century's British Victorian era or American "Wild West", in a post-apocalyptic future during which steam power has maintained mainstream usage, or in a fantasy world that similarly employs steam power. Therefore, steampunk may be described as neo-Victorian.
Steampunk perhaps most recognizably features anachronistic technologies or retro-futuristic inventions as people in the 19th century might have envisioned them, Such technology may include fictional machines like those found in the works of H. G. Wells and Jules Verne, Other examples of steampunk contain alternative-history-style presentations of such technology as lighter-than-air airships, analogue computers,
Steampunk also refers to any of the artistic styles, clothing fashions, or subcultures that have developed from the aesthetics of steampunk fiction,
So When you come into our tea room you will notice a heavy Victorian style with touches of Whimsy and steam or gear powered devices. Like a 30 foot Dirigible Floating above the Parlor, or Clocks of every size and type, AND A NEW 2000 LEAGUES UNDER THE SEA THEMED BATHROOM. . and while we are a Victorian style tearoom that encourages people to dress up, Dont worry, our atmosphere is designed for everyone to feel comfortable no matter what your style.
Tea Parties
We have Spectacular Events!
We have created some truly Magical Events in 2018, Stay Tuned for our 2019 Event Listing
Valentines- 02/14/2019 - 02/17/19 (complete)
MAD HATTER TEA March 28th - APRIL 7 (community tables ) - (complete)
mother's day- May 9th - may 12th (complete)
FATHERS DAY - June 16th
HARRY POTTER TEA READING - July 25th - August 11th (community tables) (complete)
HALLOWEEN -2nd annual Witching Tea lasT 2 weeks of October 2019 Book Now
ALL DECEMBER OUR 4th ANNUAL DICKEN'S Themed CHRISTMAS TEA -12/05 - 12/22 - 2019 (we will start booking late October)
(we will start booking late october)
During our non event times, we serve a spectacular Afternoon Tea Experience
any Excuse for a Party, you can plan on us!!!
(THERE IS A 7 DAY CANCELLATION and NUMBER ADJUSTMENT POLICY FOR SPECIAL EVENTS, NO REFUNDS CAN BE DONE FOR TICKETED EVENTS)
A Message from the Owner
—
We are a steampunk Tea House that makes no apologies for what we are, we are a little bit industrial, a little bit Victorian, a little bit shabby, throw some geek in there and it might come close to describing what we are trying to create. I wanted to break all the rules and do something no one has done before and create a space unique to the Tea Room Culture. My first goal was to make a Tea Room that everyone feels comfortable in.
There are concrete floors and Persian Rugs. You might end up with a $200.00 tea cup or a $5.00 tea cup just depending on what place setting is at your table. Most of the time we mix up all the China on the table so everyone has a little bit of everything. You will find strange devices or objects in almost every nook and cranny of the Tea room, Hot air Balloons hang from the Ceiling, Gears are lit up behind our Tea Wall and there is a 33 foot long Airship that hovers above the parlor.
— Libations —
Evening Menu Coming Soon
Tea Cocktails
— Down the Rabbit Hole —
Absolum's Dream Tea Ice Cubes, Vodka,Triple- sec, Sweetened Lime Juice

— Dark & Stormy NighTea —
Ginger Beer, Rum, Chai Strong Brew

— The Chelsea —
V8 Juice, Belvedere Vodka, Curry, Coriander, Lemon Herbal Tea, Olive Juice.

— AirShip over Paris —
Sour mix, Paris tea, Makers mark 46

— Green Tea Margarita —
Tequila, Limoncello, Lime Juice, Lime,Green Tea with Citrus & Ginkgo Iced Tea

— Nicolas's Ghost —
Vodka, Cream, Baileys Irish Cream, Florence Tea

— Blueberry Green Mojito —
Blueberry Green Iced Tea, White Rum , Lime Juice, Sugar to taste, Muddled Fresh Mint Leaves

— Peach St Clair —
Peach Tea, Gin, Lemon Juice, Elderflower liqueur, Peach Preserves, Basil leaves Basil

— Raspberry Collins —
Vodka, Triple Sec, Lemon juice, Simple Syrup ,Raspberry Tea, Club Soda

— Last Earl of Grey —
Bulliet Rye whiskey, Lavender, vanilla, Earl Grey Tea, Lemon bitters, Lemon zest

— Midsummers Night —
Spearmint leaves, raw sugar, White Rum, Cherry Blossom Green Tea.

— Clockwork Toil —
Unpeated Scotch, Clockwork Rose Tea

— Paris Sweet Tea & Bourbon —
Sweetened Paris Tea, Bourbon

— Pomegrante Oolong Mule —
Pomegranate Oolong Tea, Vodka, Lime Juice, Ginger Beer,Pomegranate Liquor

— Ros'e Roobius Sangria —
Rose wine, African Autumn Rooibos Tea, Oranges, Limes, Strawberries


Wine
— Sauvignon Blanc —
2015 Sundance, Tobin James Cellars, Paso Robles Ca

— Chardonnay —
2016 Radiance, Tobin James Cellars, Paso Robles Ca

2017 Willamette Valley , Domaine Divio, Newberg OR,
— Cabernet Sauvignon —
2014 Notorious, Tobin James Cellars, Paso Robles Ca

2016 Classic, Eola Hills Vineyard, Salem Oregon
— Pinot Beurot —
2017 Domaine Divio, Newberg OR,


— Riesling—
2016 James Gang Reserve, Tobin James Cellars, Paso Robles Ca
2017 Classic Oregon Riesling Eola Hills, Salem Oregon

— Merlot —
2013 Made in the Shade, Tobin James Cellars, Paso Robles Ca

— Zinfandel —
2014 Ballistic, Tobin James Cellars, Paso Robles Ca

— Pinot Noir —
2015 Estate, Ruby Vinyard
— Rose —
2015 Classic, Eola Hills Vineyard, Salem Oregon
Dessert
— Late Harvest Zinfandel —
2013 Liquid Love, Tobin James Cellars, Paso Robles Ca

— Charisma —
2012 Charisma, Tobin James Cellars, Paso Robles Ca

— Moscato —
2016 Dream Catcher, Tobin James Cellars, Paso Robles Ca

— Late Harvest Pinot—
Sweet Sammy, Ruby Vineyard,

— Sparkling—
Dream Weaver, Tobin James Cellars, Paso Robles Ca

Pinot Noir Rose 2016 Eola Hills Vineyard, Salem Oregon
— Gewurztraminer —
vin D'Epice 2015, Eola Hills Vineyard Salem Oregon

— Late Harvest Sauvignon Blanc —
2014 Vin d'Or,Eola Hills Vineyard Salem Oregon

— Port —
2015 Port Style Wine Cabernet Sauvignon, Eola Hills Vineyard Salem Oregon

— Port —
1998 Colheita, Eola Hills Vineyard Salem Oregon

AFTERNOON TEA RESERVATION AND CANCELLATION POLICY
Cost Per Person
$35.00 Regular Afternoon Tea Service
(additional cost for special diets)
Cost does not include gratuity. 20% Gratuity is included for parties of 8 or more.
WE NEED 3 DAYS NOTICE FOR SPECIAL MENU'S AND DIETS
The bill will be based off of the guest count specified at the time of booking unless we receive an updated headcount.
3 DAY NOTICE REQUIRED TO CANCEL OR CHANGE RESERVATION NUMBERS FOR A WEEKDAY
7 DAY NOTICE REQUIRED TO CANCEL OR CHANGE RESERVATION NUMBERS FOR WEEKENDS AND SPECIAL EVENTS
TICKETED EVENTS ARE NON REFUNDABLE
Changes must be made by emailing us at info@clockworkrosetea.com with the date of the party, the name on the reservation, and the final headcount. Changes are not official until you receive a confirmation email or phone call to confirm the change.
Securing your Reservation
No deposit is required to make a reservation for parties under 8 but we do require a card on file to hold a reservation for you. The online system will validate your card and secure your information in the system, once your information is saved your card number is not accessible to anyone, not even us. But it does allow us to charge you in the event of a no-show, or non notification of reduced numbers. (example) you make a reservation for 20 but only 18 shows up. Since we have made food for 20 people we will gladly bring the extra for you to take home with you, but you will be responsible for payment of your total confirmed headcount. A Valid card must be on file to secure your reservation. The online reservation system will require a credit card to be entered to secure your reservation.
Parties of 8 or more will require a 50% deposit 14 days before the event,
Private parties will require a 50% deposit 30 days before the event.
Afternoon Tea Menu and Special Requests
Our Afternoon Tea menu is available online; however, it is a sample menu, and the menu changes daily depending on the availability and seasons. We do accommodate other dietary needs, such as vegan or gluten-free, dairy free, 72 hour notice is required for specialty diet menus, a additional fee is required to cover our costs. Our Afternoon Tea menu contains a large variety of foods in small portions and is designed to be a complete meal for 1 person.
Arrival and Early Set Up
Afternoon Tea party guests are allowed to come 10 minutes before to set up, but please be aware that tea service requires a full table setting, so please limit the amount of decorations you bring.
Reservation Duration and Seating
Afternoon Tea is designed to be a two hour experience, we try to offer enough time for you to relax and enjoy your stay and the company and our wonderful food, and while we never try to rush anyone, if you would like to stay longer just ask if there is another table after yours, if there is not, we are happy to extend your time.
Outside Food and Drink
No outside food or drinks allowed.
Reservation Cancellation/Editing Policy
Please understand that we are happy to book months in advance, but cancellations seriously affect the revenue of our small business.
The menu is baked to order, and takes days to complete so the reservation policy is strictly enforced.
Children in the Tea Room
Since Afternoon tea is 2 hours, We encourage the parents to decide if their child can sit still for 2 hours, and if they can be quite and respectful to the tea room and those people around them. Afternoon Tea is lovely experience for young people to learn etiquette and courtesy to others, We do not have Booster Seats or High Chairs, and please be aware that we use Antique fine China at each place setting.
We have a Children's Menu for Children 10 and under, This must be requested when you make the reservation, or we will assume all attending parties are adults.

Please accompany your children if they leave the table for any reason.

Adult to child ratio: For every two children in your party there must be one adult.